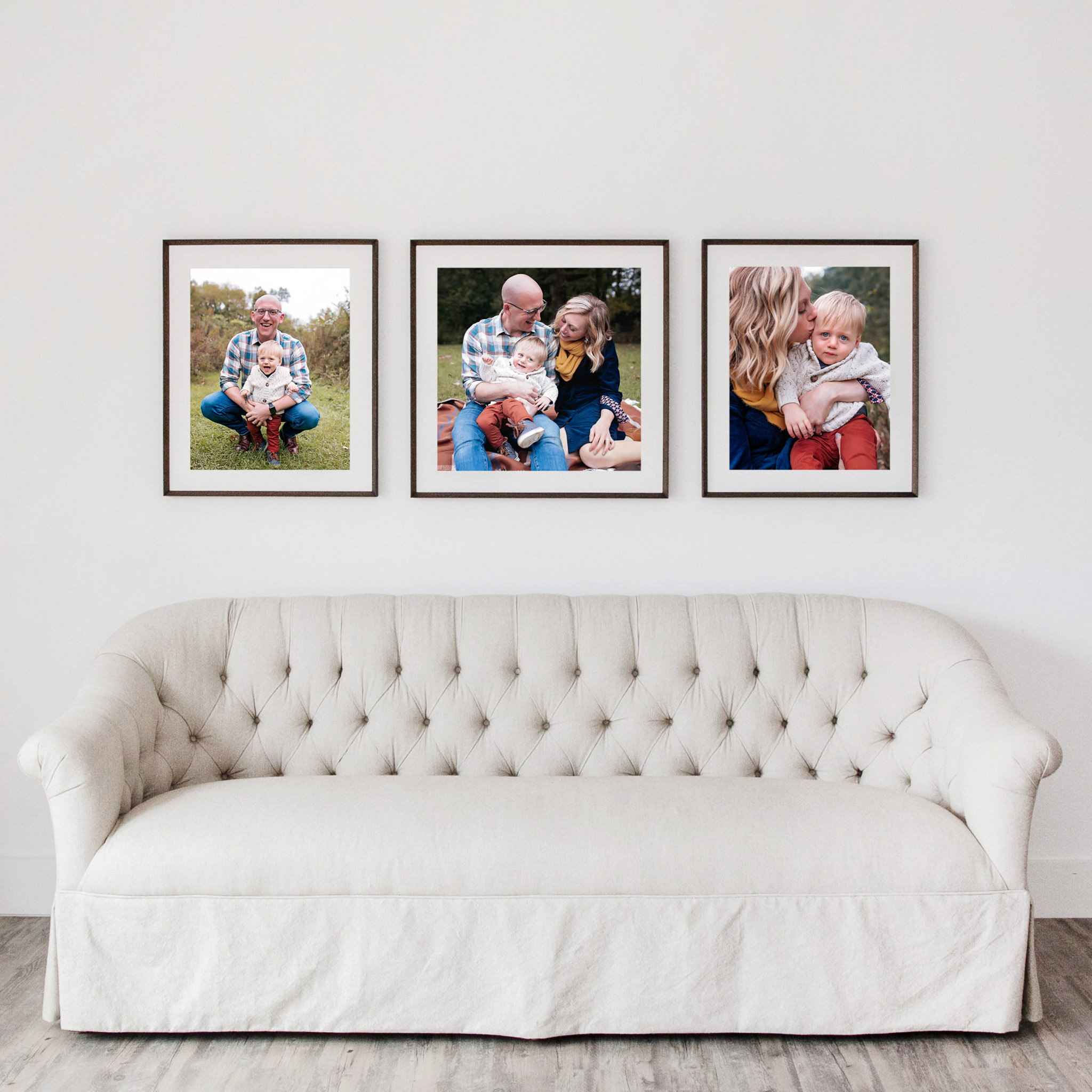 The Pre Consultation
The session
The P&D Appointment
Installation with easy templates
Think of me as your personal HGTV print designer.
You'll view your photos for the first time in the comfort of your home. Using professional design software we'll take the time to design the right art pieces for your home. I'll help you sort through the images and make final decisions on what will look best with your decor. This is a HUGE time saver! I'll show you actual size and pair images together for a stunning album or wall gallery. You will be able to see and feel the print products before ordering as well.
About 1 month later, your art pieces will be ready for pick up! Every product is put together to last with attention to detail and beautiful packaging. I also provide paper hanging templates and hardware to easily hang your wall galleries. And once those portraits are hanging, you can sit back and enjoy them EVERY DAY.
This is NOT about a large traditional portrait hung over your fireplace framed in cherry wood. You will be the envy of the neighborhood with magazine worthy wall galleries that are modern, artistic, yet very family friendly.